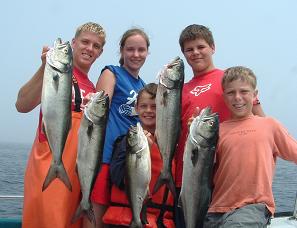 The Fishing/Vessel Gath IV

Special introductory family
trips and rates..
2 Hour Family Discovery fish and cruise...
$275 Charter (max 8 persons)
Availible every day. Call for reservations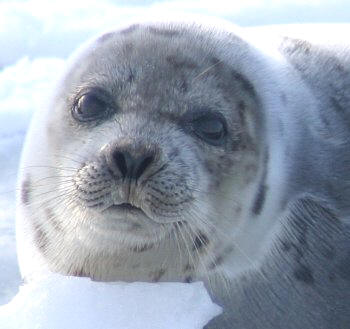 Our special two-hour trip offers your family a truly unique experience. You will board one of our vessels to view Maine's seals, shorebird sanctuaries and sea life at the Rachael Carlson Federal Wildlife Reserve. We'll do our best to catch the kids a few mackerel, stripers or blues and provide you with an opportunity to observe lobstermen at work. A licensed USCG captain and an experienced 1st mate will be on hand and happy to help and guide you with the fishing equipment needed to thoroughly enjoy your trip. Friday Evening's Special trip!

Wells Harbor's 1st Ever Ecology Family Fishing trips!
"The Gath IV" allows families to explore our local ecology from a shoreline perspective on our discovery fishing trip. All fish caught on this trip are released back to the ocean unharmed!
The kids can troll a line for stripers and blues as you viewthe Rachael Carlson Federal Wildlife Preserve, see harbor seals, and shorebirds from our spectacular shoreline perspective...Tall tales come to life as Captain Whit hauls a lobster trap or two so you can interact with additional "sea creatures" (stone crabs, starfish, conchs, sand fleas, sculpins) . Spend an evening aboard "Gath" with our family friendly crew to enjoy some authentic family fun! Binoculars are provided at no extra cost. While you are encouraged to bring your own camera, the captain will be glad take pictures of your catch if you forget it.

Ask Ensign Ed about our special Friday evening sea shantie sing along... Authentic family fun only with Captain Satch and Sons... $30 per person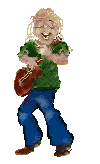 Ecology catch & release trips depart evenings from the Wells harbor town dock,
Promptly at 6:15 PM and returns @ 8:15 PM..

On all our sunset fishing trips, we'll be happy to arrange late seating with our optional shore dinner package at Wells Harbor's "Fisherman's Catch" Restaurant



A Special and Unique evening's dining experience can be arranged during your cruise. Capt Whit will be happy to make your families dining reservations at his favorite seaside Wells Harbor restaurant, "The Fisherman's Catch". Step off the boat @ 8:15 PM and your family's table is ready.

All trips leave from the town dock @ Wells Harbor,Me.