An overview of the various types of trips we offer.


If you have any further questions please feel free to call

Captain Satch @ 207-337-0800 or 207 324-9655














A beautiful sunrise with our poles riggged and ready... taken @ 4:12 am by

Wayne Guyette (NH)

on our annual spring overnight trip!










We offer a variety of trips on both vessels,

our shortest inshore trip is a

2 hour family discovery trip

and our longest a quality

10 hour offshore trip

.





Our four and six hours

inshore sport fishing trips aboard the Gath IV are the most popular!

We strive to suit the trips to our guests fishing desires and capabilities.

Our inshore trips are enjoyed by families because you have an opportunity to catch big fish close to shore

within just minutes of the harbor.

Most of the action is within 1 mile of our spectacular scenic shoreline.

Inshore we target

stripers, mackerel, and bluefish on light line

as they migrate along the Maine coast.

Offshore we target cod, haddock, pollock, tuna and shark

in

much deeper water.



An experienced

USCG licensed captain

who is also a

registered Maine guide

,

and a 1st class

professional mate

are provided on all our trips for your safety and convenance..

Many of our guests note that the one thing that sets us apart is the caring, personal service provided by our professional crew!
Check out our Captains and Crew page ! click here....


* Over ninty trophy stripers and over

one hundred and fifty trophy cod and haddock

have been landed on "Gath and India" during the last ten seasons.


Gath IV.... 2010 season rates:
"10 anglers maximum "




Our most popular inshore striped bass fishing trips on our newest vessel the "Gath IV".



4 hour trip 6 hour trip
$70 per person $90 per person



"Gath IV" Charter price includes trip for up to the 10 guests of your choice!



4 hour charter.. $675 6 hour charter.. $850 8 Hr Charter..$1100






"The Gath IV "

also has the capacity

an enjoys

taking guests offshore fishing for cod, haddock, pollock and shark.









Special introductory - 2 Hour Family Discovery fish and cruise....


$275 Charter Only! (max 8 persons)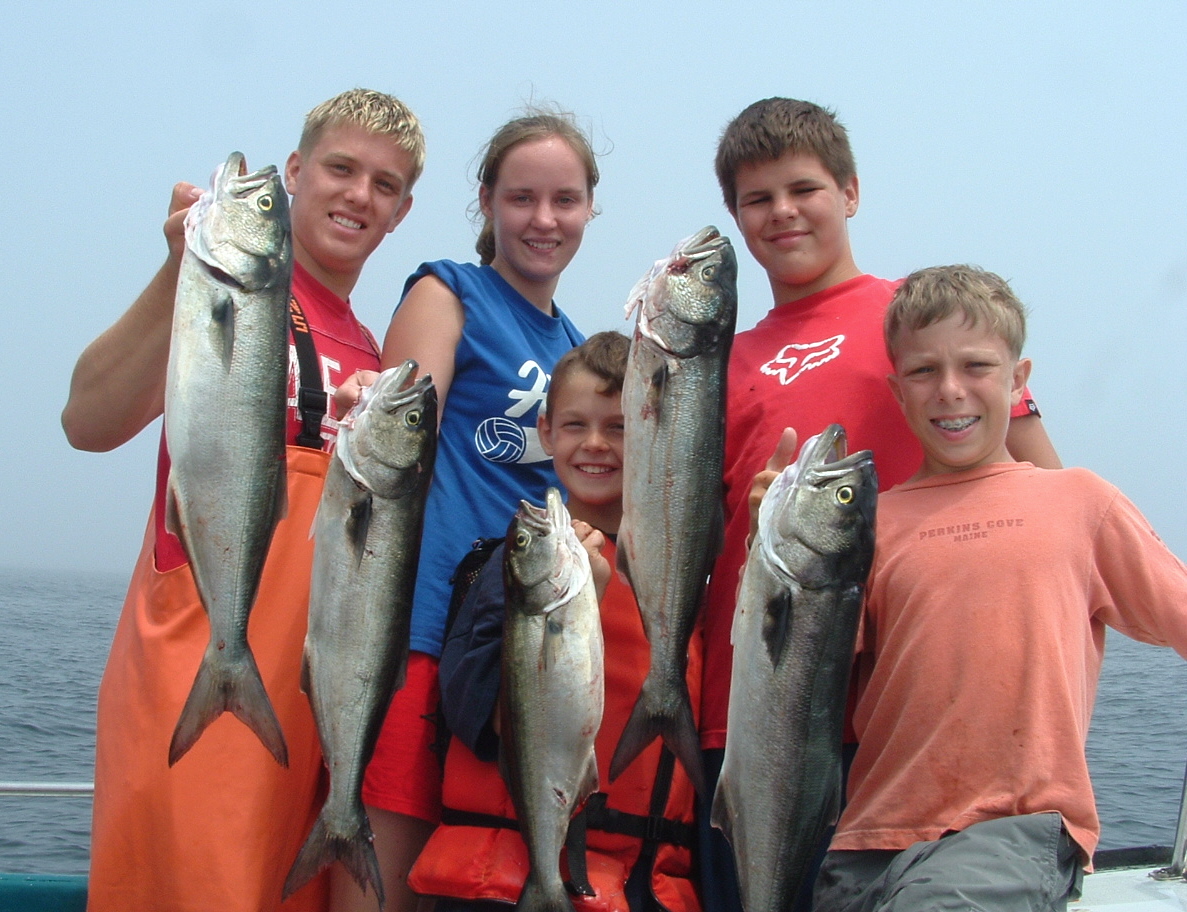 Our special two-hour trip offers your family a truly unique experience. You will board one of our vessels to view Maine's seals, shorebird sanctuaries and sea life. Then learn first hand about lobstering as Captain Whit pulls a lobster trap or two. And finally try your luck mackerel, striper or blue fishing. Our experienced crew will provide you with the guidance and the fishing equipment needed to thoroughly enjoy your trip.

*************************************************************************************************************************


We also offer

premier offshore trips

on our offshore vessel the

"India Marie"

with just

six anglers aboard.

These are all full day trips, we recommend a full 10 hour day

as

it takes an average of two hours to reach the fishing grounds.



The

"India Marie"

is a very safe and stable vessel, and she's nicely equipped to safely travel up to

25 miles offshore.

We strive to catch large ground fish;

cod, haddock, pollock, wolfish, cusk and hake.

We also enjoy and are federally licensed and equipped to target various species of

shark, and Blue fin tuna

upon request.



The fishing is primarily agressive

deep-water

ground fishing, with quality salt water weight tackle.

We're very pleased that we can offer you the opportunity to experience deep water recreational ground fishing, with the best personal service on a professional quality offshore boat with a maximum of six anglers aboard.






Offshore ground fishing trips aboard the "India Marie"

" 6 anglers Maximum" on all trips........

Charters are recommended

for

most offshore trips

!


10 hour Full day Charter...$975



***************************************************************



"Open Boat

Offshore Specials

for the individual angler"

Fares can be booked on an individual basis, all trips require payment for 6 persons minimum.

"Fair Weather fisherman's club"... 10 hour Trip every Friday throughout the season ! $165 pp

Everyone is welcome ......



It is suggested that guests requesting six person inshore charters aboard the "India Marie" make their reservations as soon as they are sure of their vacations plans.... 4 Hour inshore trip $475 Charter 6 hour inshore trip $595 charter




All trips require a 50% cash deposit !
Reservations will be canceled if deposit is not received after 10 days of booking!



Reservations for the 2010 season begin Saturday Feb 27th @8 AM.

Most returning guests book their reservations early, especially for dates during the busy summer season. You are encouraged to call Satch@ 207-337-0800 to check for availiblity as soon as you know the week you'll be on vacation.

Offshore weekends and 10 hour trips

also so book up very early so please feel free to call ahead to get the date of your choice..
Sincerely,

Captain Satch





****************************************************************************************




Wells Harbor's 1st Ever Ecology Family Fishing and Lobster trips.. : "The Gath IV" allows families to explore our local ecology from a shoreline perpective

on our discovery fishing and

lobster trip

.

All fish caught on this trip are released back to the ocean unharmed!



The kids can troll a line for stripers and blues as you view

the Rachael Carlson federal wildlife preserve

, see

harbor seals, and shorebirds from our spectacular shoreline perspective

..

Tall tales come to life as

Captain Whit hauls a lobster trap or two so you can interact with additional sea creatures" (stone crabs, starfish, conchs, sand fleas, sculpins) .

Spend an evening aboard

"Gath"

with our family friendly crew to enjoy

some authentic family fun!

Binoculars are provided at no extra cost

. While you are encouraged to bring your own camera, the captain will be glad take pictures of your catch if you forget it.






Ask Ensign Ed about our special Friday evening

sea shantie sing along

...

Authentic family fun only with Captain Satch and Sons......




Ecology catch & release trips depart evenings from the Wells harbor town dock,
Promptly at 6:oo PM and returns @ 8 PM..
All Trips leave from the town dock at
Wells Harbor, Maine!
To insure a trip on the day of your choice, a reservation should be made
Call or write: Captain Satch McMahon
PO.Box 225
No.Berwick,Me 03906
1-207-337-0716 (year round)
1-(207)337-0800 (summer reservations)






email: satch@wellsharbor.com

.

U.S.C.G. Licensed Captains · Registered Maine Tidewater Guides




Back to home page !