Captain Whit and Captain Den's winter fun!

Guided Snowmobile and Ice Fishing Tours!



For more information and reservations call (207) 324-9655 or cell (207) 651-6353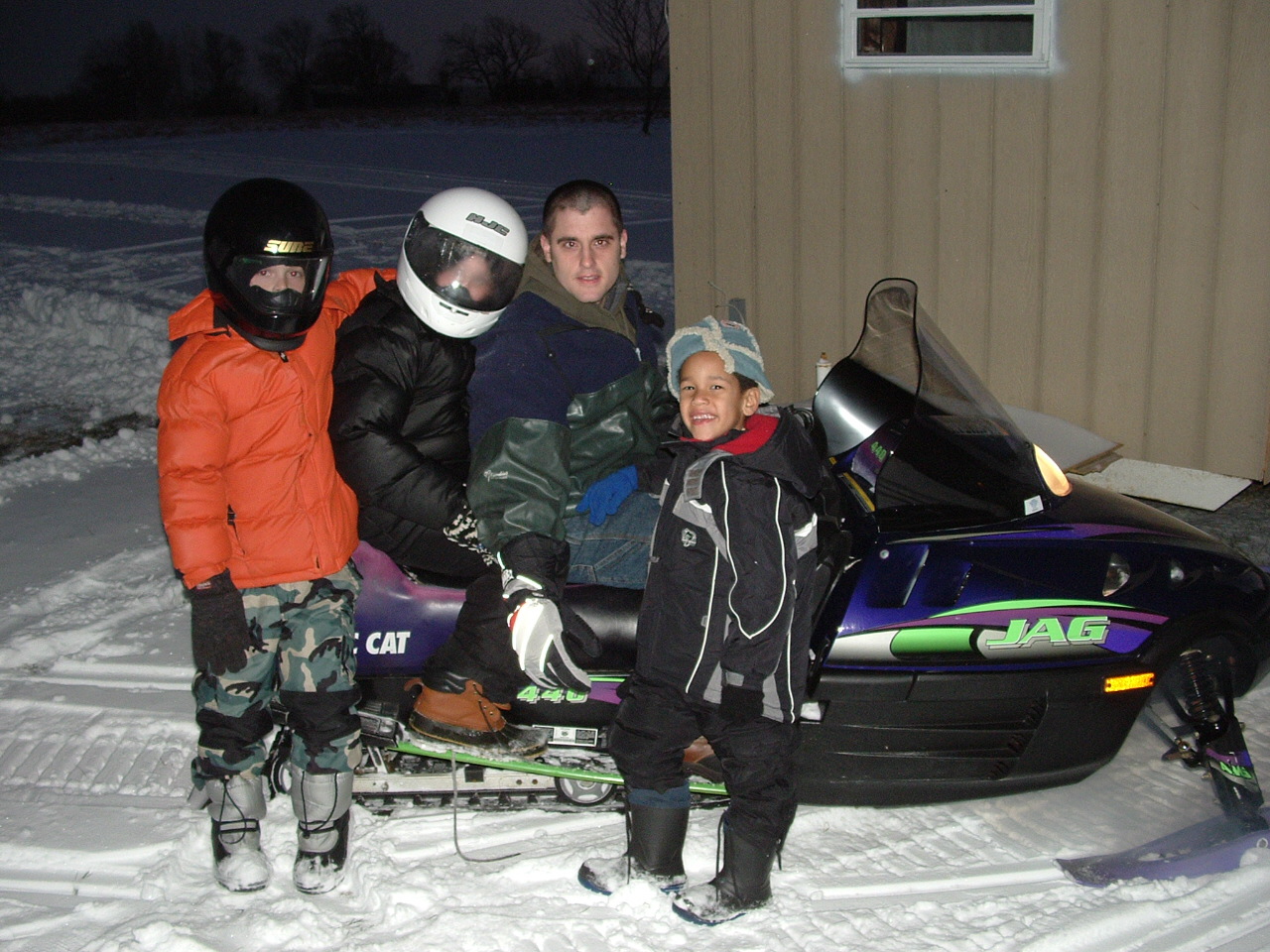 Everyone always asks what I do during the winter season. Besides helping Satch with all the required boat maintainence, I attend graduate School @ Plymouth State University and have a small neighborhood snow plowing route as well.

I truly enjoy taking all my guests fishing every day during the busy summer months. In fact,

you'all

keep me so busy that I very rarely have a day off during the summer. The winter season in

Southern Maine

(Mid -December through Mid- March) finds life is much slower paced, tranquil,and uncrowded. It's a

quite time

for our family, keeping the wood stove burning and enjoying home cooked meals.

But as soon as the snow flies it becomes

a

pristine, exciting, winter wonderland
and a different season of outdoor adventure begins !





My brother Den, and I began snowmobiling when we were about 13 years old. As soon as Den could piece together a few old snowsled tracs and engines to make one that could actually go....We were off across the brook and thru the woods.

Well....we now have four nice sleds, the knowledge of some beautiful trail systems and some time to offer our summer friends and guests family style snowmobile rides through the beautiful, scenic woods of southern Maine.



Our 4 hour trip is primary for

beginning families

that would like to enjoy a

guided scenic ride

thru our snow covered woodlands, over groomed pristine trails.

Captain Whit, Den

and the

Bobinator

will guide you through snow covered woods and across frozen lakes and bogs to experience winter in Maine

from an untouched perspective.

This is a very different experience,and a real special treat

.

We also offer evening rides for the more adventurous.

I can't wait to show our summer fishing friends what we enjoy doing in the winter! It would be well worth your effort to make a trip up some nice winter weekend. Great accommodations can be found, at very reasonable rates.





Our 6 hour trip

is also for beginning families and guests, but adds a few hours for extended trail riding /or for

trying your hand at ice fishing

on one of our frozen lakes. Den and I have a

"small ice shanty"

that is heated by a

wood fire.

It allows our guests to warm up, and heat up their lunch.We provide all your fishing equipment....auger, traps, bait and tackle. Neat!!!!!!!!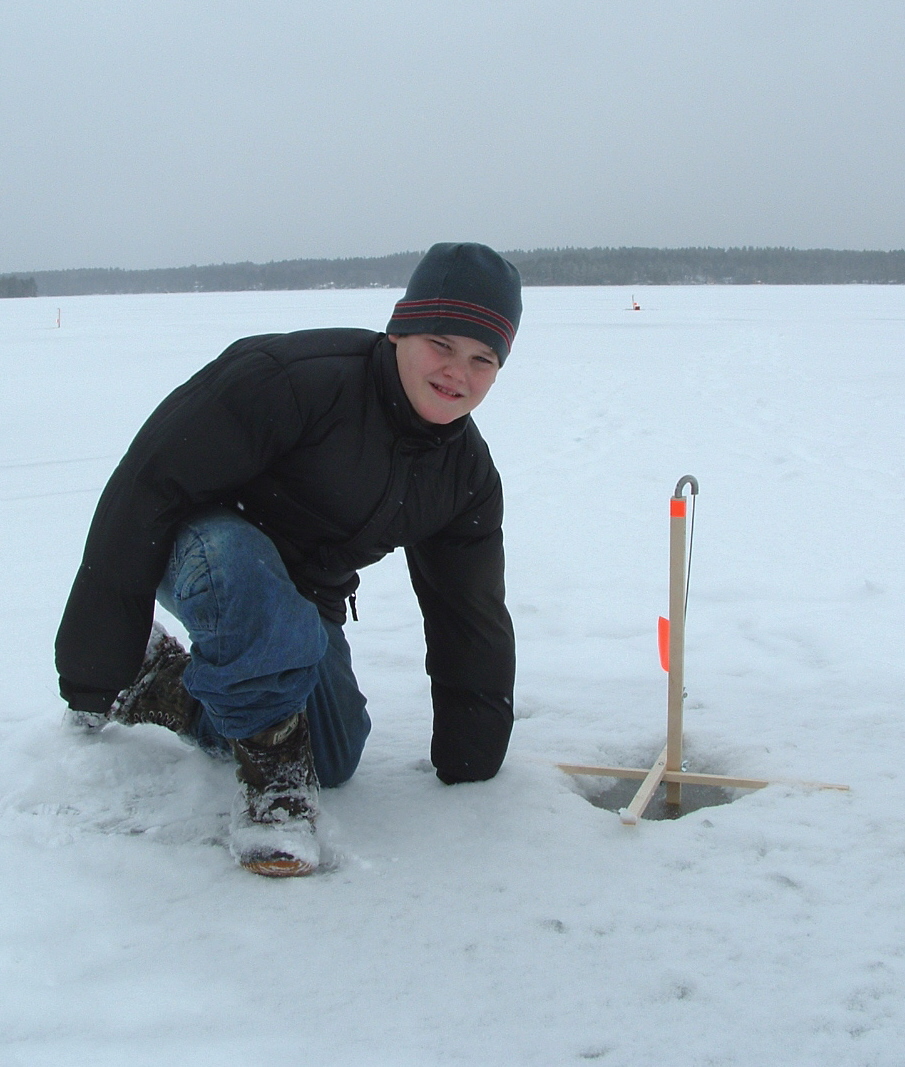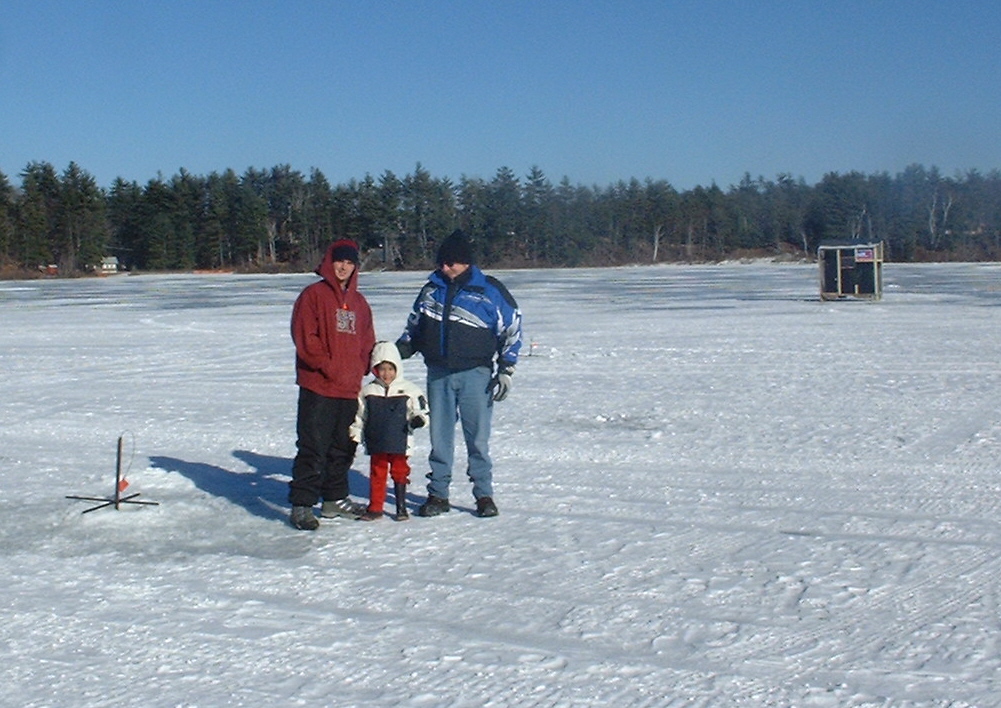 It's a good idea to make reservations early, as our weekend avalibilty is limited. Also its important

to call ahead to check on weather and trail conditions
a few days before you come up! "Generally speaking" We experience nice groomed snow trails from mid -December thru mid- March... And good safe ice on our lakes, from Jan 1st thru Mar 1st !




December 2005/ thru March 2006
Season rates: 4 hour trip........ $ 90 per/person

6 hour trip....... $ 125 per/person




Captain Whit and Den will provide the snowsleds, fuel and helmets.





Our guests are encouraged to bring the following attire...


* Dress in layers....Long johns, jeans, Snowmobile pants, warm boots, cotton and woolen socks, hooded windbreaker type jackets, warm hats and warm gloves of mittens.
*Snacks and lunches! We would encourage you to bring a small knapsack for you camera, treats, extra gloves ect. (There are also trailside accommodations on some of the trails where lunches and drinks can be purchased).
* One or two day State of Maine fishing licenses which can be purchased the morning of the excursion!




Capt Den and Kim Krupski ,Captain Whit and Liz Kivlhan suit up for the 1st ride of the 2006 season at our annual Christmas party!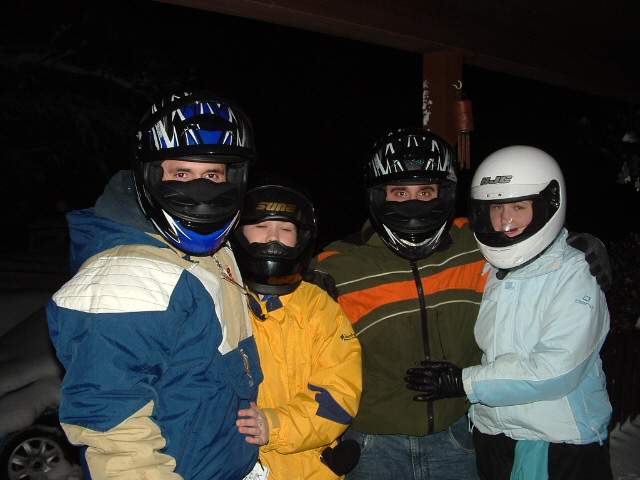 .............................................................................................................................................................................
Back to home page!

.