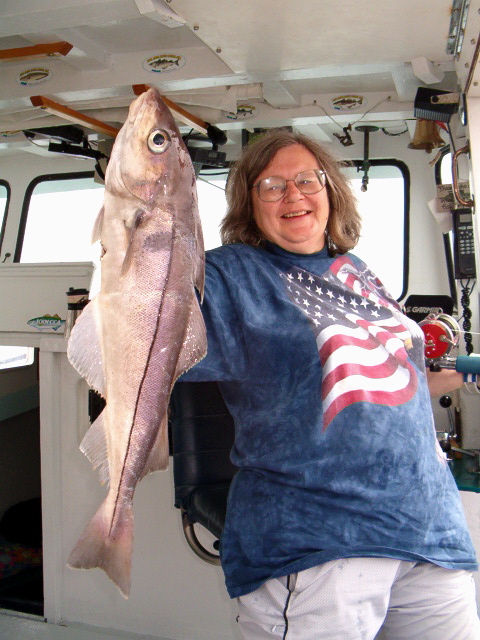 Fred Burkett (ME)

celebrates his 90th on the

"India Marie" July 7th 2004.

1st mate

Keith McAvoy

holding up Fred's 1st double keeper catch of the day, a 20 pound cod and a 13 pound cusk. Fred's daughter

Jeanette Dublois (NJ)

with her

1st trophy haddock

.

Of course these fish were all caught on the "Burkett 16 oz jig and teaser".



The Burkett "All American" 16 oz. cod jig for sale!

In January of 2005 Captain Whit set up a little work shop to make "Fred Burkett" cod jigs.

Fred Burket's daughter Jeanette

was kind enough to trust Whit and I with her dad's famous

"Burkett cod fish jig" mold,

when he passed on last winter.

Fred

was our elder statesmen on the

"India Marie"

going offshore cod fishing with us on his 87, 88, 89 and 90 birthdays... Many of you know about

Fred's famous 16 oz cod jig

because it was used on the

"Bunny Clark"

as well as the

"India Marie"

for years and has landed literally

hundreds

of

Maine State trophy cod!

Captain Whit has named his jig.....

The Burkett "All American" Cod jig.

In honor of Fred's patriotic effort in the Pacific during WWII. Fred like my dad was a member of the greatest generation. True american patriots and great story tellers!

The initial offering price is $7.50 US.(Minimum lots of 3)

(How I hate to see the value of our dollar declining so fast!)

But thats "

still a super value "

for a fine cod jig! You can e- mail Whit with any jig orders @ Satch @ wellsharbor .com



The shipping charge for (three to twelve jigs) is $10 via prority mail and insurance is included. Max.three days!

During the winter months November 15th thru March 15 our jigs can be shipped on a days notice via priority mail!



During the busy summer season we can barely keep up with the demand to furnish enough jigs for our own offshore vessel

s.

While we are very happy to accept orders via e mail at any time.. your jig order will have be placed on a first come first served basis for delivery after November 15th!

Captain Whit and I are both operating our own boats the

"Gath III and the India Marie"

every day from June 1st thru Nov 1st. The remaining jigs that we have on hand

can only be purchased aboard

our vessels during the busy summer fishing season.








Captain Whit and his 2nd mate Bob show off a couple finished

16 oz Burkett "All American" jigs

. You can

specify your color

preference on treble hook skirt!

" Blue,

white,

purple,

Flo-green,

Flo orange,

yellow,

and

cherry red

are available.."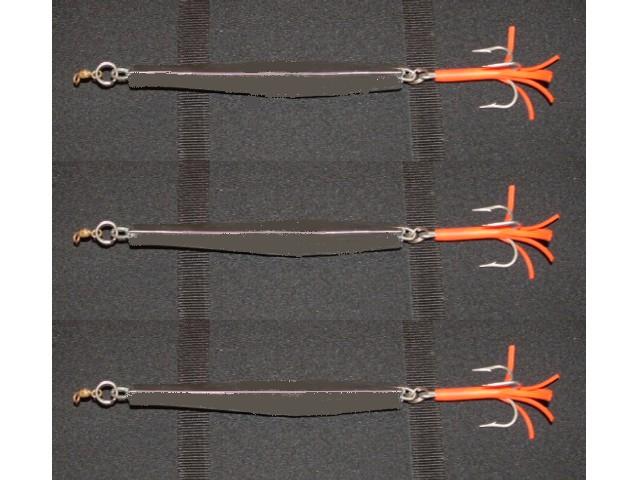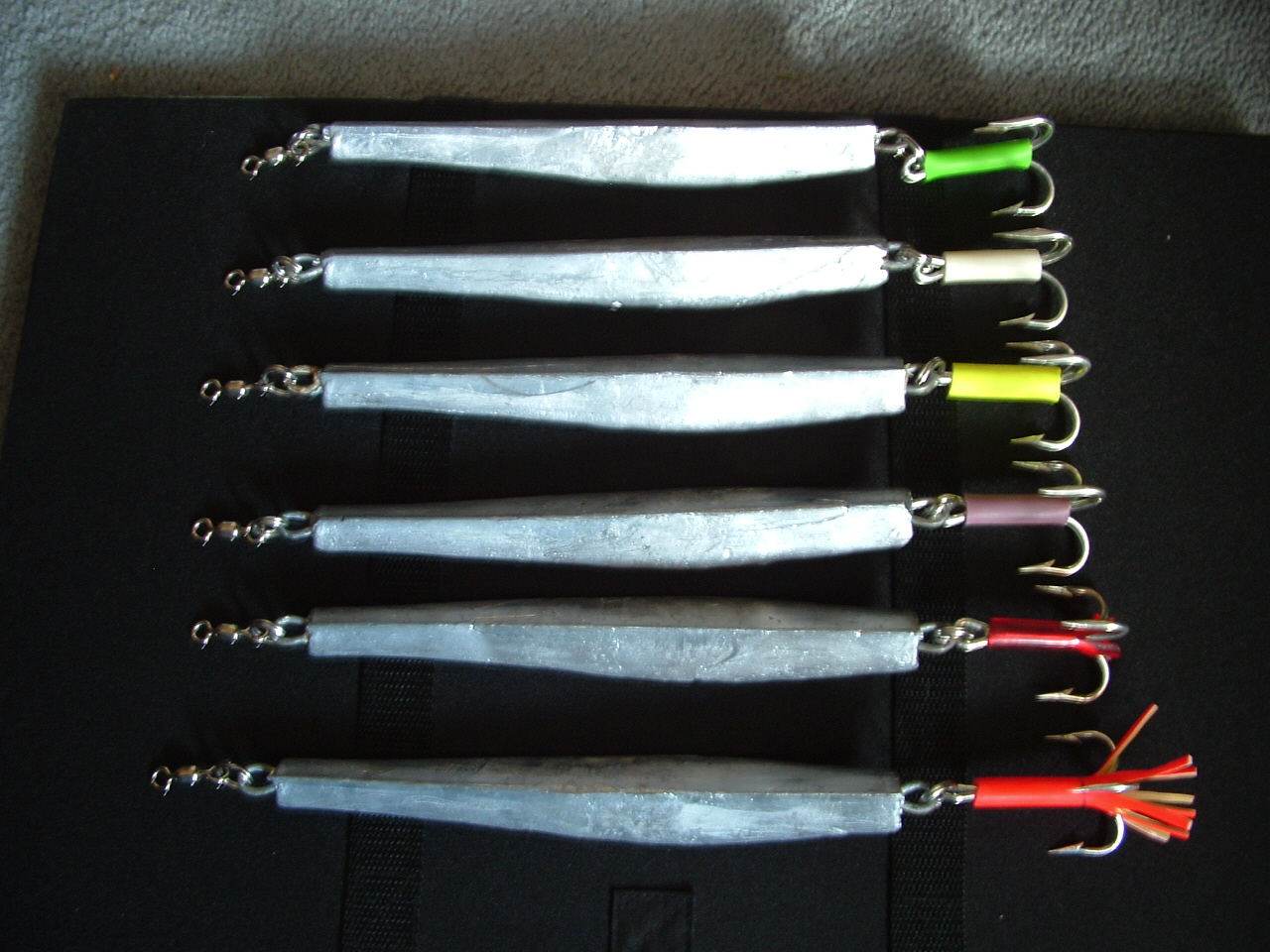 A few of the many

"Maine State trophy's"

caught on the

"Burkett All American Jig"

aboard the

"

India Marie"

in 2004!







Dave Rush (CT)

with his largest ever

20.5 # trophy Wolfish !

Joey Tavares(NH)"age10"

with his largest ever 25.5# cod!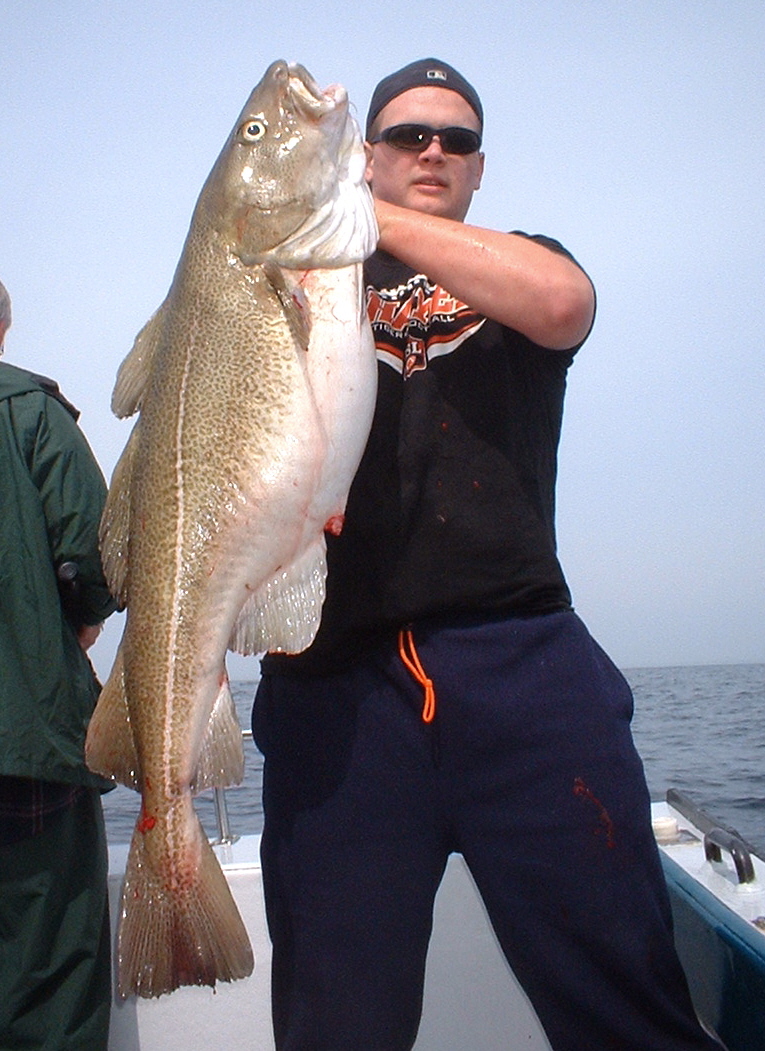 Conor Hughs (MA)

with his largest ever

50# cod!

Captain Den McMahon (ME)

with his largest ever 36.5#cod !



Gloria's Country quilts.........

Meanwhile my lovely wife

Gloria

is busy

making quilts for sale.

Gloria has always been a fine artist and craftsman, allot of you have know and enjoy her water color paintings. This time she's designed her

very own light house quilt.

This is a country patch type design with a Maine lighthouse in the middle.

If your looking for a special present for a loved one, you'd be hard pressed to fine something as nice and meaningful.




Back to home page!