Big Davie"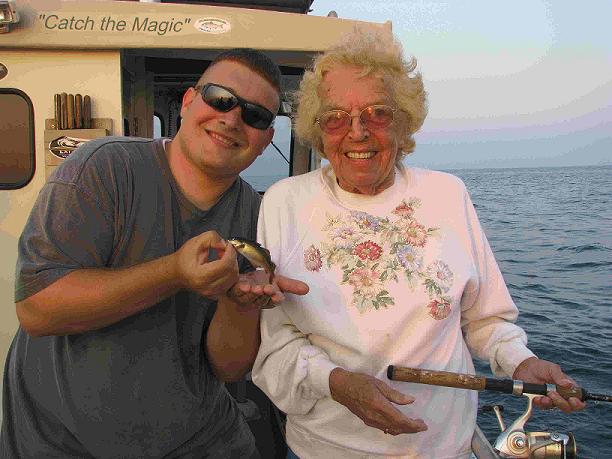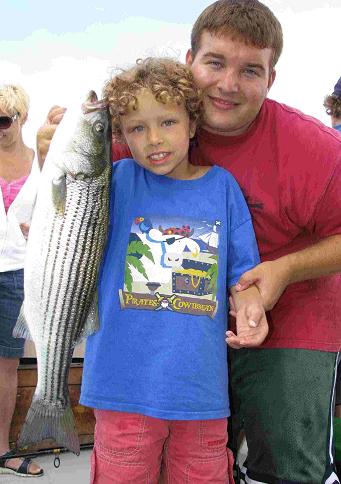 1st mate, Dave Schaefer helps Ms. Marie Griffiths proudly display the smallest fish of the 2009 season. An expert at feeling every little bite, Grammy Marie caught this 2.5 inch golden pollock on one of Gath IV two hour family evening trips.

A first class guy! Big Dave has his masters degree in education from Fairleigh Dickinson University in New Jersey. He simply is wonderful with kids and families alike, you can be assured your children will learn a great deal and truly enjoy their day aboard the Gath IV when Dave is aboard working with Captain Whit.
A close family friend, Dave began fishing with his gramp aboard the Gath III at 9 years of age. He is a very precise and skilled fisherman, both offshore jigging for cod and inshore netting trophy stripers. Whit and I are so lucky to have intelligent folks that really care about our customers. A mate's #1 duty is to help and keep you safe. It's a real pleasure having Dave aboard, as a captain I feel very confident our guests are well taken care of when "Big Dave " is managing the deck.

Just be a little careful he doesn't spill your only cup of morning coffee.