Eric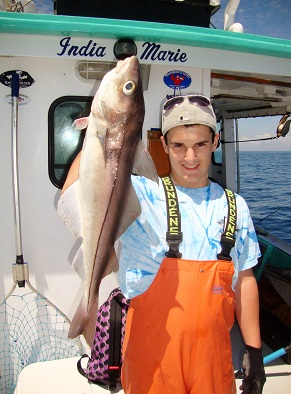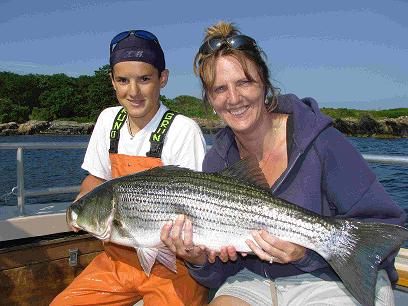 From the first day he stepped aboard the Gath III on his 8th or 9th birthday, 1st mate Eric Sprague has been a fisherman to look up to.
Just a natural and avid angler Eric always encourages his fellow crew members to catch more and bigger fish. Eric now 17 still loves taking guests fishing. A future captain, I'm hopeful that Eric will work towards receiving his Maine state tidewater license this summer.
On a fast track to become the Captain of the Gath IV in a few short years. Eric is always actively cleaning the boats, fixing leader lines, teaching new guests the ropes. I've never seen anyone love it so much. With the exception of "Captain Whit at his age". Eric's always striving to learn more about the fishery, the sea and the charter business. With an eye to search every nook and cranny looking for the big one, I'm sure glad he's on our team. I believe he's one of the reasons Captain Whit landed fourteen Maine State trophy stripers over "25 plus pounds" during the 2009 season. More than we've landed any previous year, and I'm fairly certain more than any other recreational boat in Maine waters.